The Best Tyres & Service in Brookvale, Northern Beaches
Northern Beaches best tyre shop and mechanic center with:
We Stock & Fit All Leading Tyre Brands for:
Cars, Trucks, 4wd's, Tractors & Forklifts
We stock Continental Tyres, GT Radial Tyres , Bridgestone Tyres , Pirelli Tyres, Michelin Tyres, Dunlop Tyres and Goodyear Tyres  to name a few.
Tyreright Brookvale is the team you should trust on the Northern Beaches for all your tyre & mechanical needs.
Our professional & friendly tyre & service team at Tyreright Brookvale are passionate about providing you with the best tyre brands, quality service and tyre prices. "Our specialist knowledge and exclusive products set us apart from other tyre dealers in Brookvale & Sydney".
Our Mechanical & Tyre Services
Tyreright Brookvale is your one stop shop for all your car, van or truck mechanical & tyre needs ranging from:
e-safety inspections for vehicle registration;
airconditioning servicing;
blue & pink slips (roady worthy check)
online QBE Greenslips, brakes, suspension and wheel alignments to
full log book car servicing by our fully qualified, licensed mechanics, all carried out with state of the art equipment.
Your Local Brookvale Tyre Shop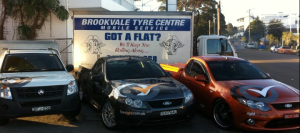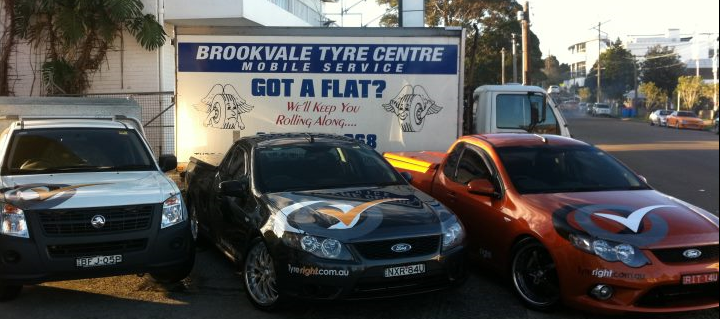 We are located in Brookvale on the Northern Beaches of Sydney, just a short walk form Warringah Mall and have plenty of parking for you.
Tyreright Brookvale
14 Roger Street, Brookvale
Trading Hours
Open from 7:30am to 5.00pm Monday to Friday
and from 8.00am until 1pm on Saturdays.
Great Brookvale Tyres Means Brookvale Tyreright
Tyreright Brookvale is an Australian-owned and operated organisation specialising in the retail sale and servicing of tyres and associated equipment.
Tyreright Brookvale is able to supply most leading tyre brands to its clients. If you have a special tyre requirement, please contact our sales team for assistance on (02) 9905 5877 or email us at sales@brookvale.tyreright.com.au
Contact Us
9905 5877 | [email protected]