Best Value Blue Slips in Brookvale
Looking for a cheap  blue slip for your car, ute, 4wd or truck ? 
Book your unregistered car in with Tyreright Brookvale's blue slip station and we will have your blue slip completed quickly. Our friendly experienced team would love to help you. Our team can also suggest faster, more affordable ways, to overcome defect notices should any changes to your vehicle be needed.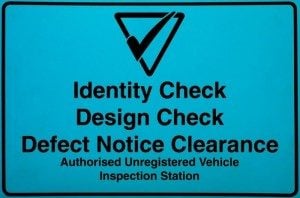 What is a Blue Slip?
A blue slip or AUVIS inspection is needed if:
Your registration expired more than three months ago (if you are not sure of the date call RMS NSW or use their online rego checker)
You received a defect notice from the police and need to to clear a defect notice
You have made significant changes to the vehicle, such as a new engine, and need the registration records to be updated
You are bringing your vehicle into NSW from another state or country
Your vehicle has no number plates
Your vehicle was a write-off and has been approved to be re-registered
We complete all  blue slips/defect notices quickly whilst you relax at a nearby cafe in Warringah Mall -just a short walk from us.
But my car is unregistered, how can I drive to you?
If your car has been unregistered for less than 3 months, you can get a safety check instead of a Blue Slip.
If your car has been unregistered for more than 3 months, you are allowed to drive to us for the purposes of organising registration. Make sure you take the most direct route you can and it is a good idea to organise CTP insurance before you drive the unregistered car.
Book Your Blue Slip Inspection Now
[vertical-spacer]